Our classic Shamong Red and White Sangria have already won over the hearts of New Jersyians. Now that Valenzano Winery has added 2 more delicious flavors of Valenzano Fizz, they're about to gain more fans. Our new Red, White & Blueberry Sangria Fizz has been highly anticipated in the lineup. Made from local early harvest cranberries, locally grown blueberries and grape, our new carbonated beverage will brighten up any occasion.
fizz pic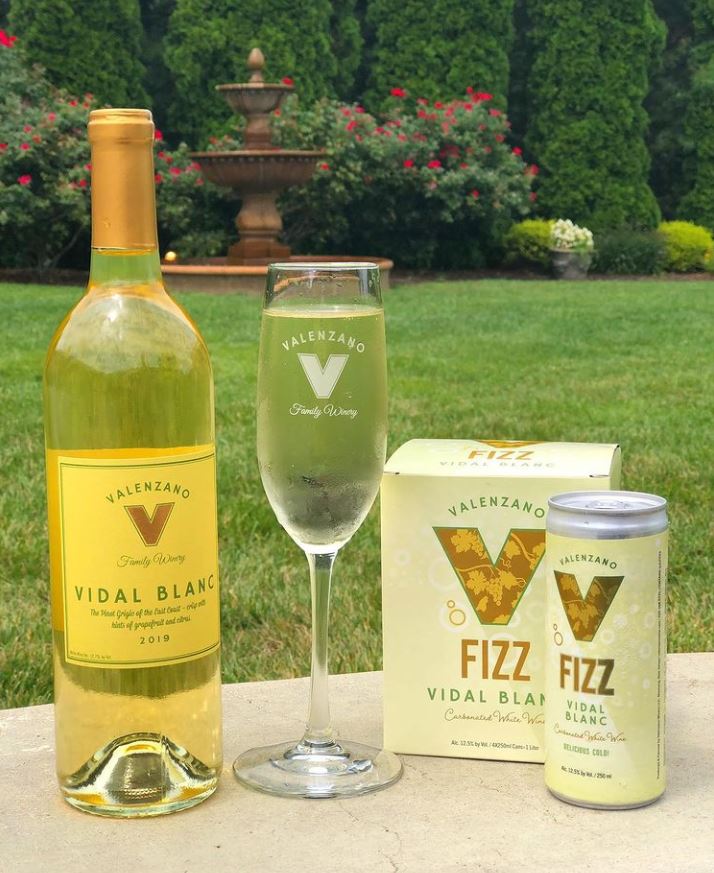 Also added to the lineup is our Vidal Blanc Fizz. This crisp white wine is infused with just the right amount of bubbles and is sure to please all Prosecco fans. Enjoy the quality ingredients of a Valenzano wine, now with a cold and refreshing twist!
Wine Sales & Curbside Pickup
Open every day: 11am-5pm
Bari Wine Pub at Valenzano Winery
Thursday-Saturday: 11am-8pm
Sunday: 12pm-4pm
Reservation Required to ensure winery is not closed for a private event.
Holiday hours may vary.
Private Wine Tastings
Monday-Thursday: No Reservation Needed
Friday-Sunday: Reservation Required